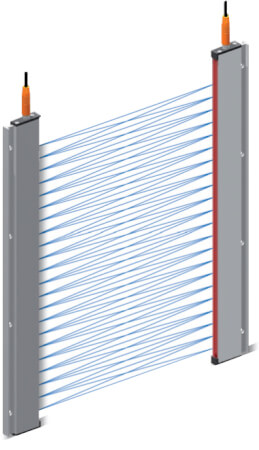 F3E
Light curtain in thin aluminium housing
The crossing of the multiple sensorbeams provides a reliable area monitoring in a thin, easy to install housing. The thin housing makes the light curtain ideal for the installation where space is crucial.
Thin 9 mm shape for easy design-in in elevator constructions
High ambient light immunity
Robust aluminium housing
Fulfills requirements of EN81-70 (1800 mm models) for mounting in elevators
Specifications & ordering info
Ordering information
Order code1
Potential free output

 

 

 

 

 
Specifications
73/23/EWG; 89/336/EWG; 95/16/EG; EN81-1; EN81-2; EN12015; EN12016; EN61000-6-x
---
How can we help you?
If you have a question or would like to ask for a quote, please contact us or send a request.
+ 45 43 44 00 11
Contact us
Kontakt mig F3E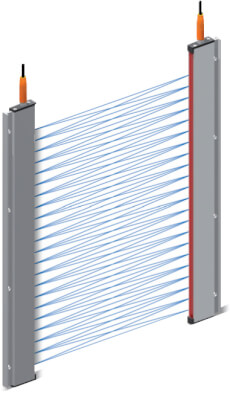 Tak for indsendelsen af din forespørgsel. Vi vil vende tilbage med svar så hurtigt som muligt.
Vi har desværre tekniske problemer. Din formular er ikke modtaget. Vi undskylder og beder dig om at prøve igen senere. Detaljer: [details]
Download
Request quotation
Request quotation
Tilbud på F3E
Med denne formular kan du bestille et tilbud på et eller flere af vores produkter. Venligst udfyld alle de felter der er markeret med *. Dine personlige oplysninger vil blive håndteret fortroligt.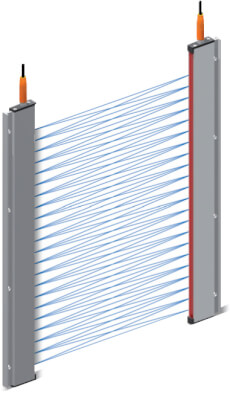 Tak for din forespørgsel. Vi vender tilbage med de ønskede oplysninger så hurtigt som muligt.
Vi har desværre tekniske problemer. Din formular er ikke modtaget. Vi undskylder og beder dig om at prøve igen senere. Detaljer: [details]
Download