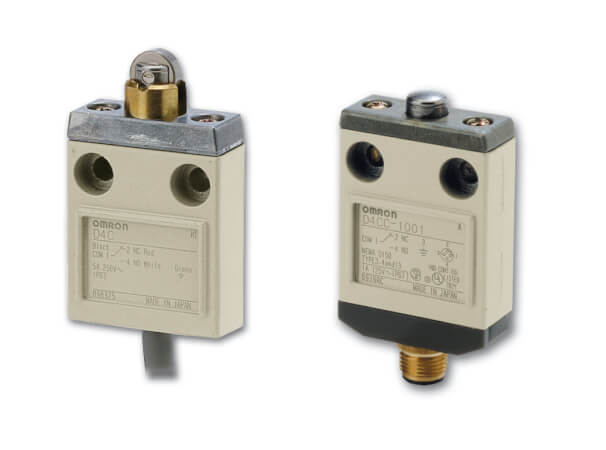 D4C
Compact limit switch in metal housing
The 16 mm flat and compact size make the D4C range of limit switches very popular for all standard applications but especially where mounting space is limited or protruding housings may interfere with machine operation. The triple sealed construction, the rugged metal housing and the precisely manufactured movable parts ensure long operational life in standard or oily environments (special models).
16 mm flat compact size
Rugged metal housing
Models with M12 connector or oil resistant VCTF cable
Specifications & ordering info
Ordering Information
Load range (VDC)1

 

 

 

 

Roller plunger with M14 mounting

Crossroller plunger with M14 mounting
Specifications
Voltage and current rating
General specifications
Durability4

D4C-3_, D4C-6_, D4CC-4_: Operation indicator (red)
Operation indicator turns OFF when the switch operates.5
---
How can we help you?
If you have a question or would like to ask for a quote, please contact us or send a request.
+ 45 43 44 00 11
Contact us
Kontakt mig D4C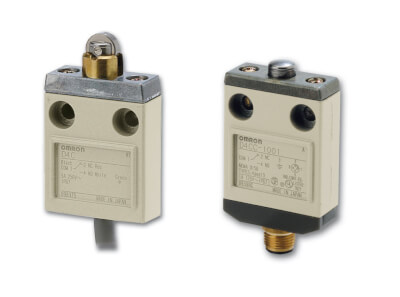 Tak for indsendelsen af din forespørgsel. Vi vil vende tilbage med svar så hurtigt som muligt.
Vi har desværre tekniske problemer. Din formular er ikke modtaget. Vi undskylder og beder dig om at prøve igen senere. Detaljer: [details]
Download
Request quotation
Request quotation
Tilbud på D4C
Med denne formular kan du bestille et tilbud på et eller flere af vores produkter. Venligst udfyld alle de felter der er markeret med *. Dine personlige oplysninger vil blive håndteret fortroligt.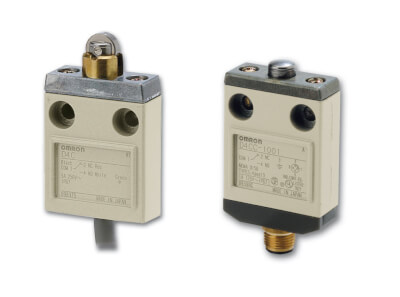 Tak for din forespørgsel. Vi vender tilbage med de ønskede oplysninger så hurtigt som muligt.
Vi har desværre tekniske problemer. Din formular er ikke modtaget. Vi undskylder og beder dig om at prøve igen senere. Detaljer: [details]
Download