Industry Applications

Palletizing

Our TM cobots that have heavier payload capacities can be used for palletizing applications and making end-of-line operations as efficient as possible with a compact footprint.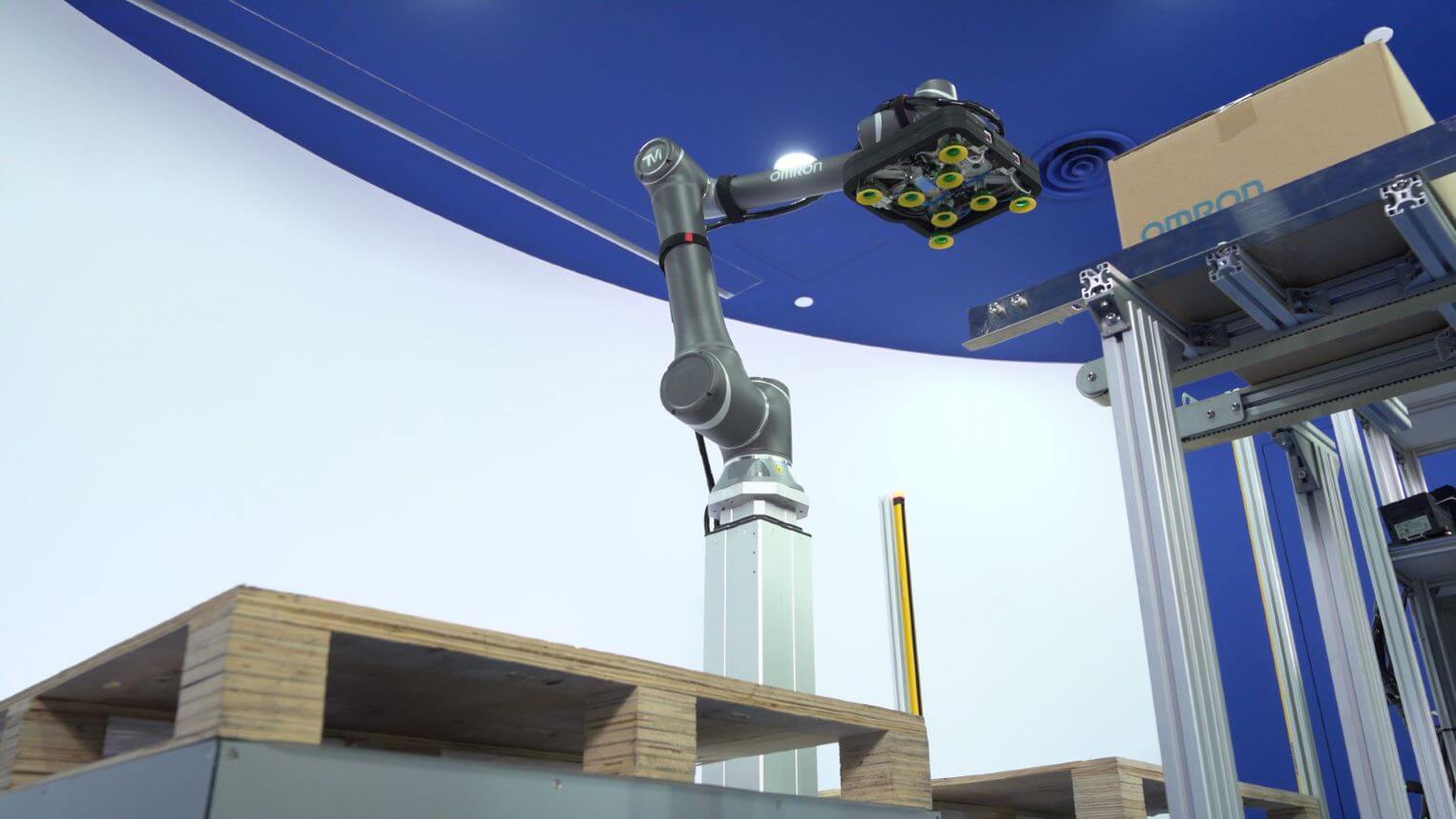 Meet the RB1200 Cobot Palletiser
OMRON and Reeco Automation have partnered to bring you the RB1200 palletiser. A safe, flexible and versatile solution to the EOL palletising process, designed to improve production efficiency, provide enhanced flexibility and save costs. Read more: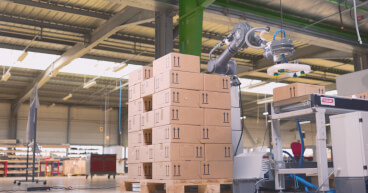 Cobot solution with small footprint and active safety equipment enables handling up to 8 boxes per minute without the need for fencing or laser scanners.
Read more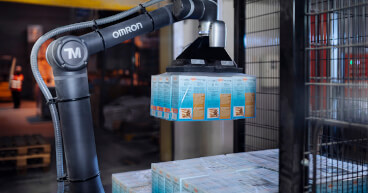 Myllyn Paras, a food manufacturer based in Hyvinkää, Finland, has found an innovative way to automate its palletizing operations.
Read more