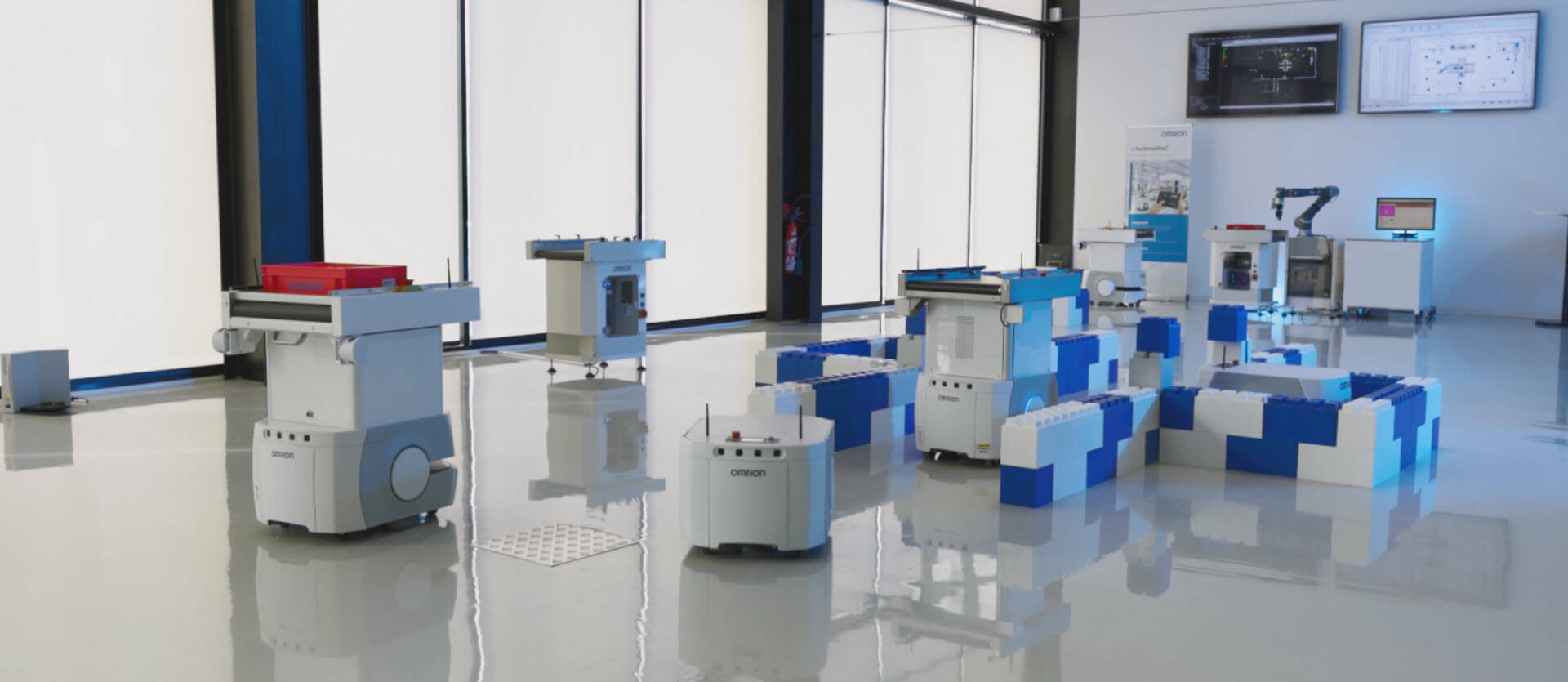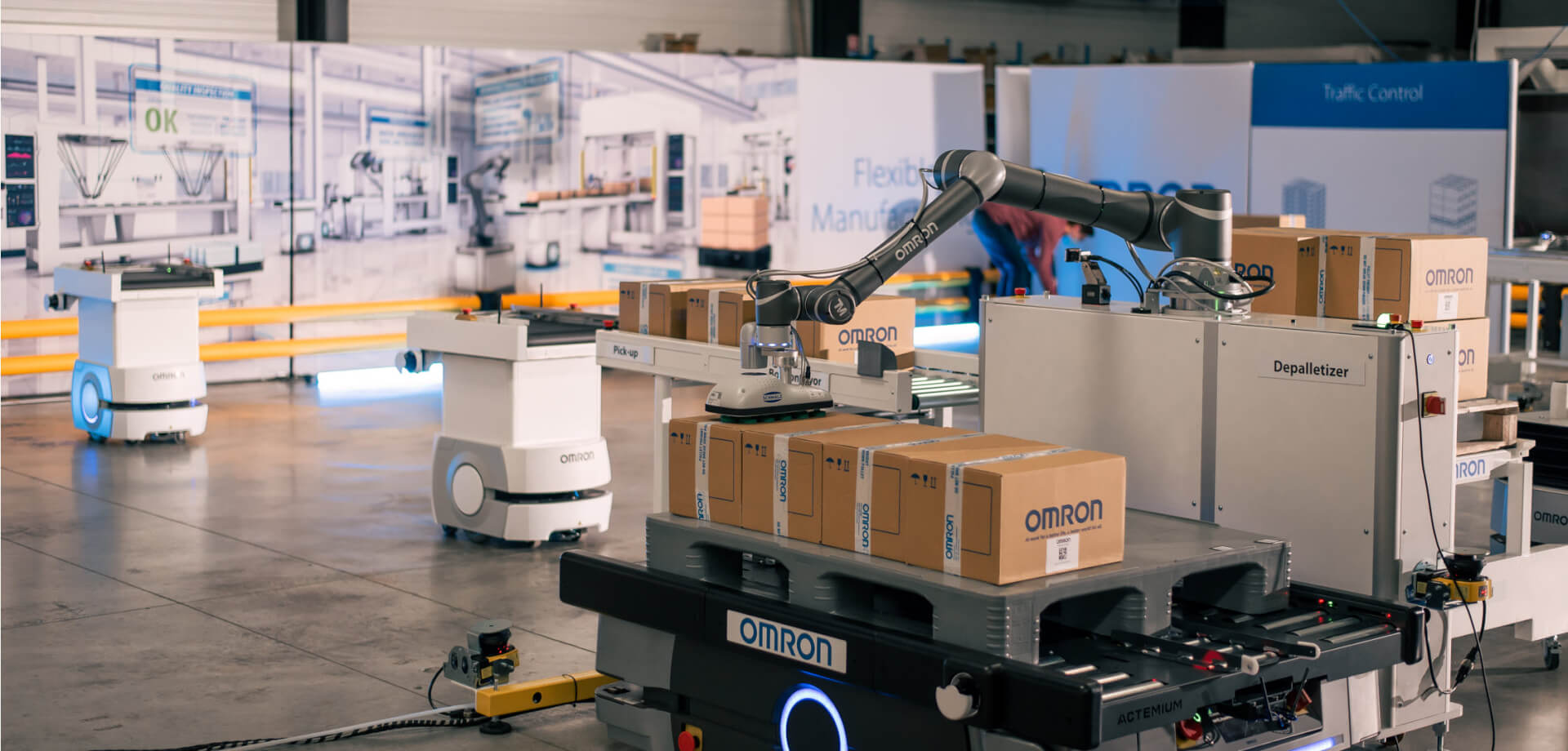 Automation Center Autonomous Mobile Robots (AMR) Annecy
Find out how to enable flexible manufacturing with innovative autonomous and collaborative robotics.
With over 600m2 of demonstration, proof of concept and conference areas, the Automation Center in Annecy showcases a range of practical robotics solutions for the factories of the future, enabling agile and collaborative production.
Experience industrial automation solutions for human-machine collaboration that address some of the key challenges that manufacturers face today. These solutions facilitate flexible manufacturing with less reliance on manual labour, reduce energy consumption and increase OEE, while being futureproof for the digital era.
Contact us for details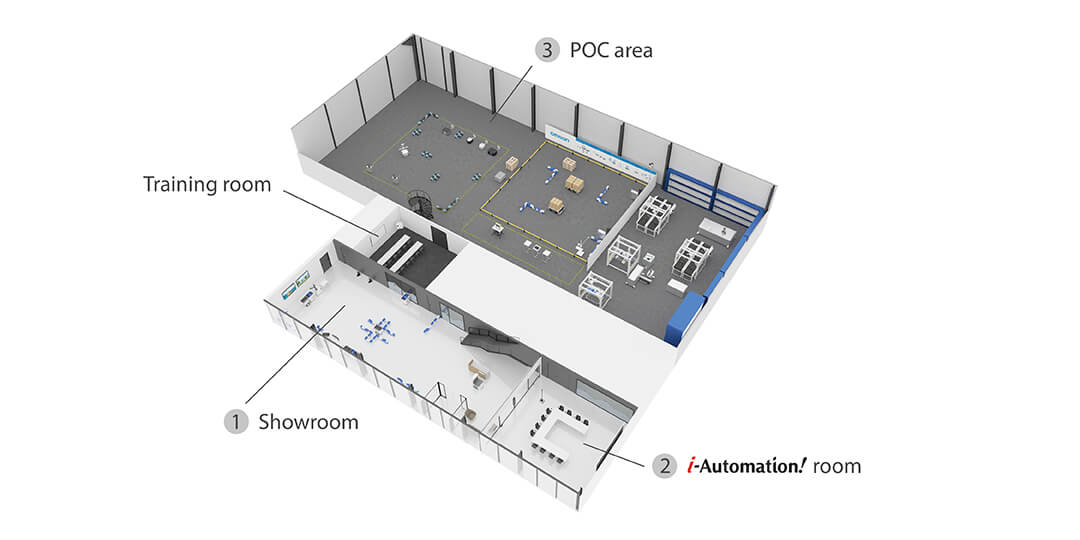 1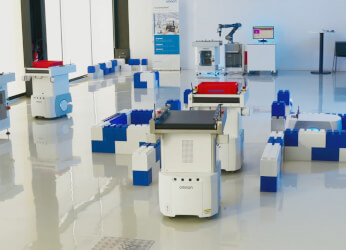 Showroom
At our showroom, you can discover the seamless interaction between robots, machines, and humans. See how production runs can be altered quickly and easily, while reducing the need for workers to carry out repetitive tasks and heavy lifting. Autonomous mobile robots enable automated and continuous material transport, and considerably shorten the work-in-progress time. They can learn from their surroundings and be programmed to navigate independently as part of a fleet.
2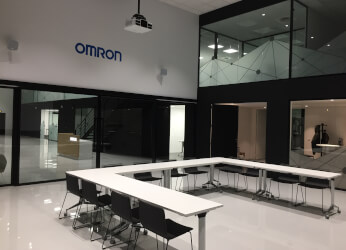 i-Automation! Room
"To the machine, the work of the machine, to man the thrill of further creation" is the corporate philosophy set forth by OMRON's founder, Kazuma Tateishi. Here, visitors can learn how we practice our principles to solve social issues through our business activities, and the history of our i-Automation! concept for manufacturing innovation.
3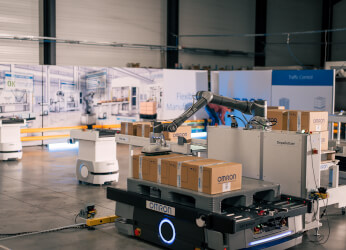 POC Area
Experience a wide range of robotics solutions for the factory of the future and test these to solve the current issues of manufacturers, such as flexible palletizing, autonomous material transportation, and full traceability along the whole process.
What are the benefits of Proof of Concept
Outline and solve your robotics or industrial automation challenge

Evaluate the feasibility of application requirements

High value knowledge transfer

Ensure zero risk in your investment thanks to testing before implementation in the production environment

Support and training
Automation Center Annecy
Address
355 Rte de Montava
74370 Argonay
France
Access
40 minutes' drive from Geneva international airport
15 minutes' drive from Annecy train station
7 minutes' walk from Granges bus stop
Visit us
Corporate customers only; reservations required in advance. For more information, please contact your OMRON sales representative. If you are a first-time customer, please contact one of our sales offices.
List of OMRON Europe sales offices
Join us for a virtual visit to our Automation Center Autonomous Mobile Robots (AMR) in Annecy, France
Find out how to improve flexibility and productivity with the help of innovative autonomous and collaborative robotics.
Register for the Virtual tour
Our European Automation Centers
At the frontlines of i-Automation! innovation, we work together with our customers to turn automation concepts into real-life innovate applications.
Read more