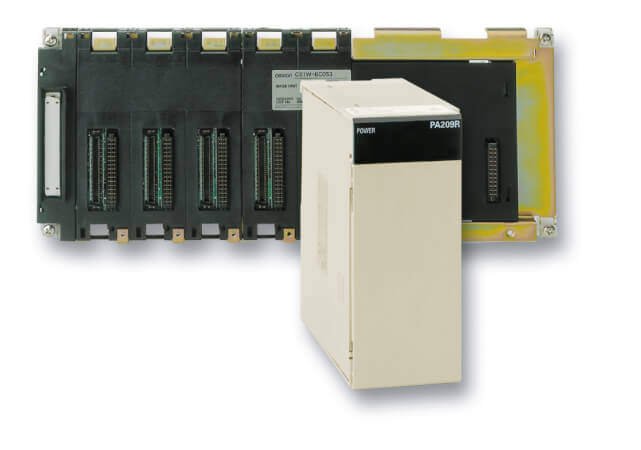 CS-strømforsyninger, bagplader
Expand with up to 7 racks
CS1 systems can operate on 24 VDC power supply, or on 100 - 240 VAC mains. For small-scale systems with mainly digital I/O a low-cost small-capacity power supply can be used. For systems with many analog I/Os and control/communication units, it may be necessary to use a larger power supply unit.
PLC racks are available in several sizes, from 2 to 10 slots wide. Special backplanes are required for duplex systems. Depending on the CPU type, up to 7 expansions can be connected to the CPU rack, giving a total capacity of 80 I/O units. The total length of the expansion cables of one system may be up to 12 m.
Specifications & ordering info
Ordering information
Power supplies
Backplanes
Accessories
I/O Expansion cable to connect CS1 CPU backplane or
Expansion backplane to next
Expansion backplane.
How can we help you?
If you have a question or would like to ask for a quote, please contact us or send a request.
+ 45 43 44 00 11
Contact us
Kontakt mig CS-strømforsyninger, bagplader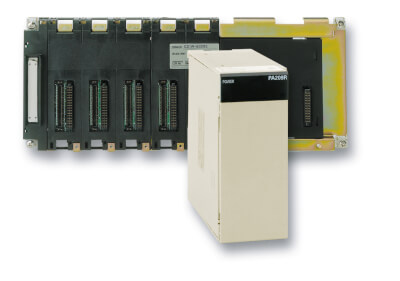 Tak for indsendelsen af din forespørgsel. Vi vil vende tilbage med svar så hurtigt som muligt.
Vi har desværre tekniske problemer. Din formular er ikke modtaget. Vi undskylder og beder dig om at prøve igen senere. Detaljer: [details]
Download
Request quotation
Request quotation
Tilbud på CS-strømforsyninger, bagplader
Med denne formular kan du bestille et tilbud på et eller flere af vores produkter. Venligst udfyld alle de felter der er markeret med *. Dine personlige oplysninger vil blive håndteret fortroligt.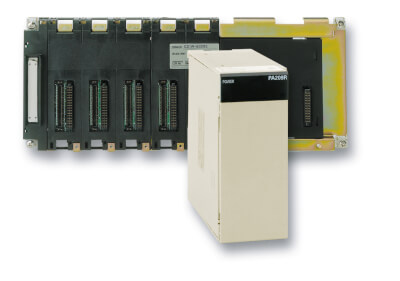 Tak for din forespørgsel. Vi vender tilbage med de ønskede oplysninger så hurtigt som muligt.
Vi har desværre tekniske problemer. Din formular er ikke modtaget. Vi undskylder og beder dig om at prøve igen senere. Detaljer: [details]
Download