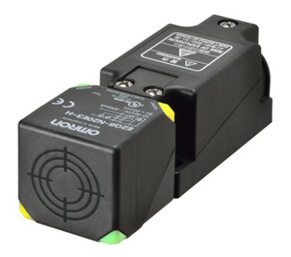 E2Q6
Rectangular Proximity Sensor with free wire connection terminal
E2Q6 family presents the new type of rectangular inductive proximity sensors with longer sensing distance and with innovative modified connected terminal for free wire connection. New terminal provides higher wear resistance, very good protected against corrosion and highly robust. The shape of E2Q6 was made in the format of standard limit switch and can be used for the similar applications as alternative non-contact solution.
Conduit M20 with terminal block for free wire connection
Change between any of five sensing directions: front or 90° up, down, left, or right.
Four indicators show the operating status of the Sensor from many directions.
Specifications & ordering info
Ordering information
Specifications
Response frequency1

Operating and storage: −25 to 70°C (with no icing or condensation)

50 MΩ min. (at 500 VDC) between current-carrying parts and case

IEC IP672
---
How can we help you?
If you have a question or would like to ask for a quote, please contact us or send a request.
+ 45 43 44 00 11
Contact us
Kontakt mig E2Q6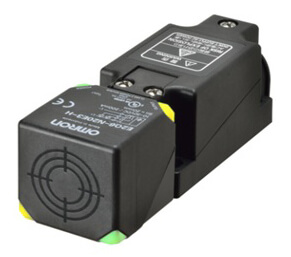 Tak for indsendelsen af din forespørgsel. Vi vil vende tilbage med svar så hurtigt som muligt.
Vi har desværre tekniske problemer. Din formular er ikke modtaget. Vi undskylder og beder dig om at prøve igen senere. Detaljer: [details]
Download
Request quotation
Request quotation
Tilbud på E2Q6
Med denne formular kan du bestille et tilbud på et eller flere af vores produkter. Venligst udfyld alle de felter der er markeret med *. Dine personlige oplysninger vil blive håndteret fortroligt.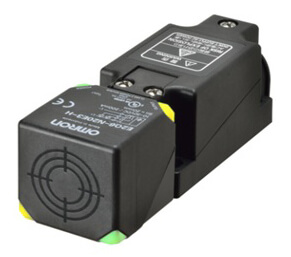 Tak for din forespørgsel. Vi vender tilbage med de ønskede oplysninger så hurtigt som muligt.
Vi har desværre tekniske problemer. Din formular er ikke modtaget. Vi undskylder og beder dig om at prøve igen senere. Detaljer: [details]
Download