Today's Challenge: A Reliable Traceability System
The barcode or 2D code is the key that unlocks data collection in traceability systems. You want to be able to read 100% of the traceability codes, 100% of the time. Even the most advanced systems will fail if the code cannot be read. The quality of the code is the key process parameter to guarantee a reliable traceability system.
Automated supply chains rely on data accuracy to be able to deliver consistent performance throughout their operations. Code quality verification guarantees that codes meet the necessary level of quality. This facilitates automated process readability and ensures that bad codes are identified before they result in costly failures.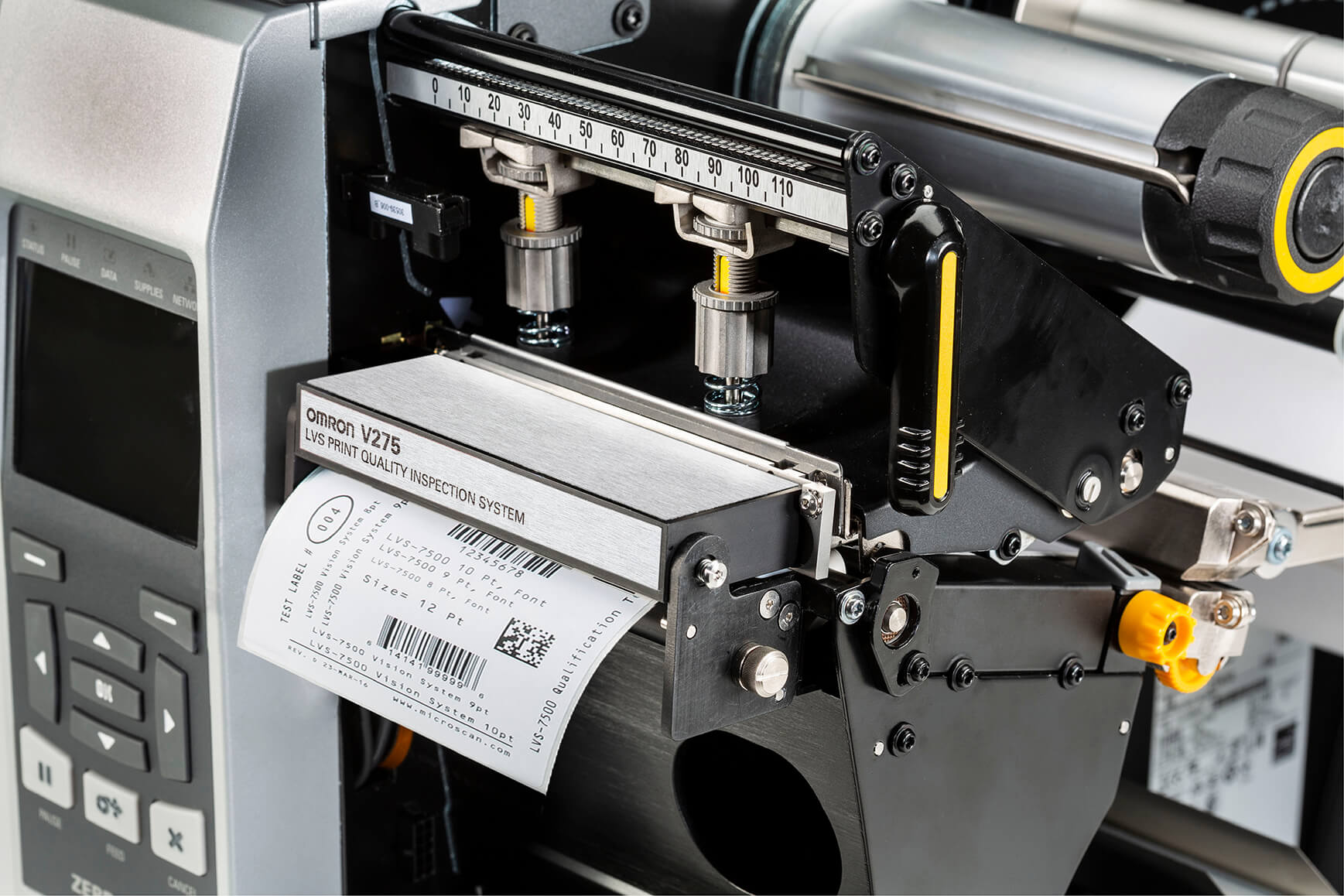 Our Solution: Reliable in- and offline verification to prove compliance
We provide a wide range of code verification solutions that measure code quality according to the relevant ISO and GS1 standards and that help manufacturers to control print quality.
To prove compliance, code verification is done on a sample basis using offline measuring devices such as the Omron LVS verifiers that generate full verification reports as proof of compliance. With the built-in verification algorithm in our vision systems and code readers, we also provide process control solutions to check the print quality of each code produced. We guarantee your code quality.
Benefits of our code quality verification solutions:
Documented compliance with traceability directives

Guaranteed readability of traceability codes

Reduced downtime and rework caused by unreadable codes

Avoided penalties or returns associated with unreadable codes
See Our Solution in Action
7 Steps to Ensure Label Print Quality with OMRON V275
Introducing the new V275 Series label inspection solution The V275 Series is the ideal label inspection solution for manufacturers using Zebra thermal printers. It makes sure the product and packaging labels show the correct content, are clearly legible and meet mandated quality requirements. 7 Steps to Ensure Label Print Quality with OMRON V275 1. Label designer created a label in the design software and make sure all required content is included 2. Label design is checked for barcode grading and data structure using the OMRON V275 off-line verifier 3. Label design is imported into the V275 via scanning of the representative labels. 4. Label inspection criteria are established in the V275 software 5. Label inspection template is pushed into production 6. Production runs batch of labels and determines inspection results 7. Based on the label production results, adjustments are made to the label design, printing system, or inspection criteria Learn more about the V275:
See also our other Key Applications & Solutions