Today's Challenge: The consistency to trace extensively
Automation and digitalization of processes require an extensive redesign of all interrelated material flow and information flow processes. A major obstacle for effective logistics management is the problem of inconsistent identification and therefore limited traceability.
Over the last 30 years we have gained a wealth of knowledge in the field of code reading. Experience and innovation go hand in hand at OMRON and result in a wide range of code reading & RFID products to provide you with the correct data capture solution for any traceability challenge.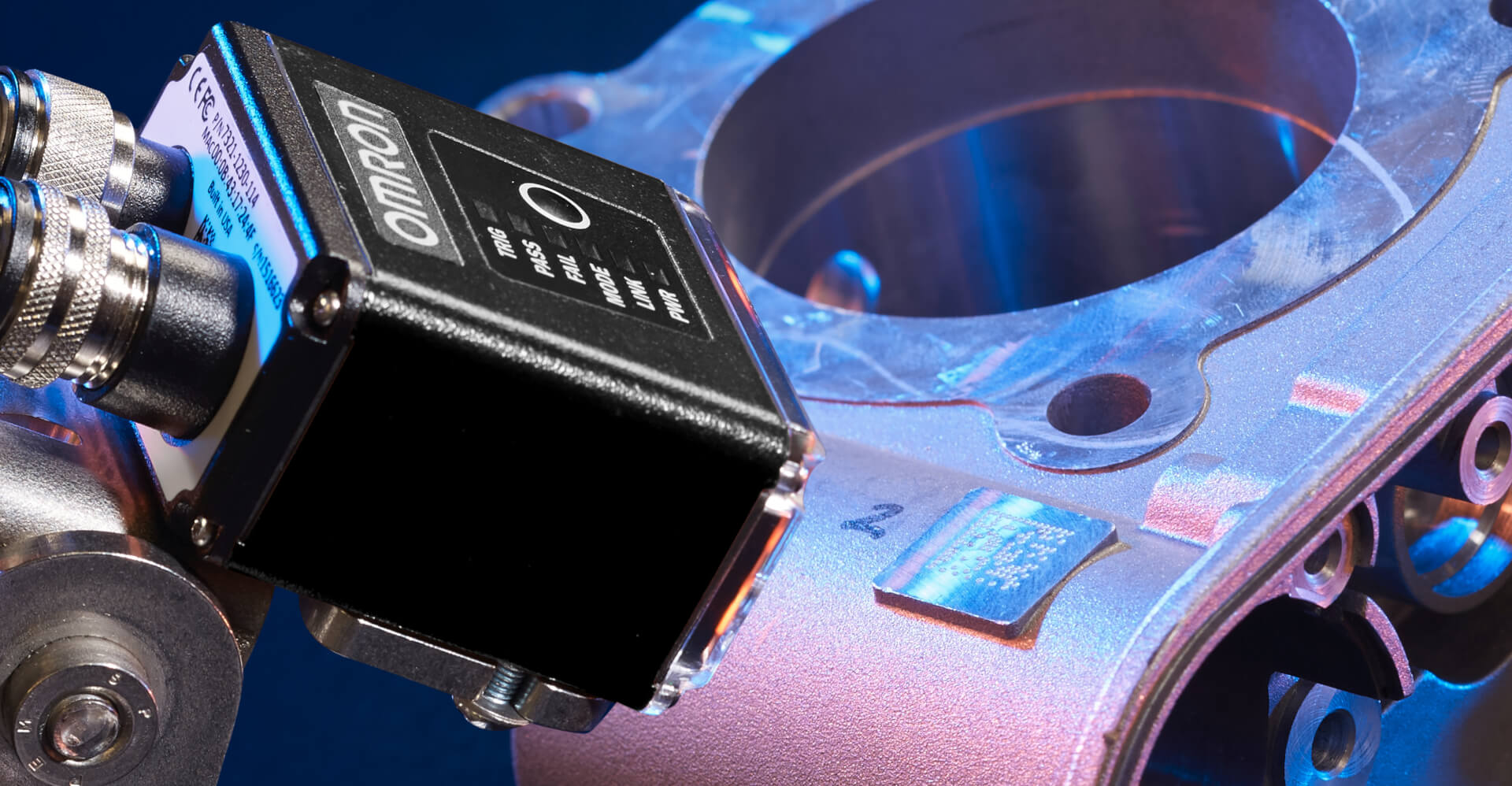 Our Solution: 100% Code reading guarantee
With our X-Mode decoding algorithm and autofocus capabilities, even the most challenging direct part marks will read reliably with almost no set-up required. Built-in checks monitor code quality while reading and function as an early warning system for code quality problems. This guarantees that no unreadable codes leave the factory. Our high-resolution code readers have the large field of view needed for reading multiple codes in packaging aggregation applications.
Many factory systems rely on radio frequency identification -or RFID- for identifying products. RFID based systems use RFID tags attached to a product or product carrier as a form of unique identification. RFID tags can not only provide unique identification but can also be used to store data. This allows applications, where traceability data is stored on the tag during production, to be uploaded to a traceability database at the end of the line.
Benefits of our code reading solutions:
Avoid machine stops and manual work from missed reads

Read even the toughest codes with minimal set-up

Detect readability issues before missed reads occur

Read multiple codes simultaneously

Easy communication
See Our Solution in Action
Barcode reading at its best: MicroHAWK V/F400 and V/F300 Series Smart Cameras
OMRON recently launched the V/F400 and V/F300 Series Smart Cameras, the latest additions to its popular MicroHAWK line. The solution is ideal for manufacturers who are concerned that their product inspections are becoming too complex. The powerful yet compact MicroHAWK V/F400 and V/F300 Series Smart Cameras simplify applications by combining code reading and vision inspection into a single, highly compact device. By bundling multiple capabilities in one, the V/F400 and V/F300 Series lower hardware costs and minimize the work required for commissioning and maintenance. Read more:
See also our other Key Applications & Solutions