Persons-to-Goods
In the gathering process an operator loses lots of time to move around through the warehouse. From one pick location to another.
Inefficient logistics
Entering SKUs manually
Which leads to longer response times and mistakes made. This causes reversed logistics.
Our Solution: a flexible mobile robot alternative to manual processes
Autonomous Mobile Robot (AMR) moves the goods, or the collection of boxes, for the operator to fill.
Uses a fleet management system with Intelligent job assignment
Manage Fleets of Up to 100 Robots
Fleet Simulator based on real-world facilities
Displays robot location, status, and job queue
Selects fastest routes based on traffic
Identifies blocked paths and creates alternative routes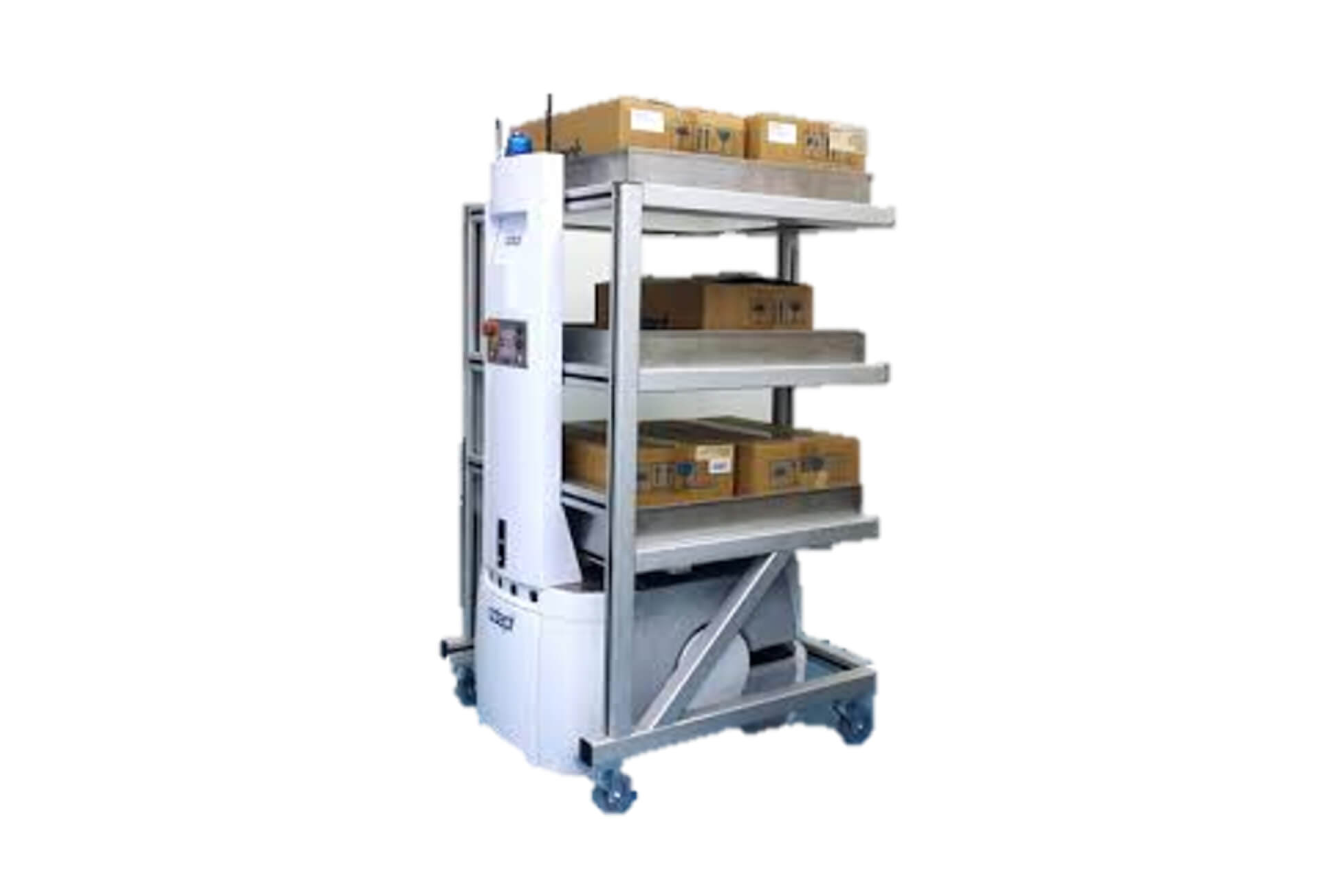 See Our Portfolio of applications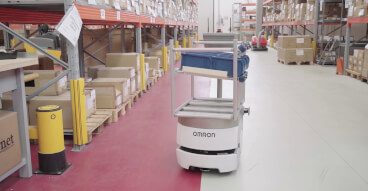 2. november 2021 Garnet relies on FasThink to innovate its logistics and production processes.
Read more
Mobile order preparation and operator support solution from Savoye with OMRON mobile robots
The Mobile Robot solution from Savoye is a flexible and economical alternative to manual processes. Mobile robots move autonomously, carrying packages and items to the various areas of the warehouse, allowing operators to be freed from: - Routes between launching area, picking areas and packaging areas - Fatigue generated by cart handling activities The operators remain in their picking area, thus devoting their time to value-added operations. The Savoye Mobile Robot solution can be used in stand-alone mode, independently interfaced with Savoye WMS and WCS software, or in addition to an automated system. There are many use cases, all relying on the same IT architecture: - Multi-package preparation (pick & pack), - Item picking before splitting (pick-then-pack) - Replenishment of retail picking locations For more information, please visit:
See also our other Key Applications & Solutions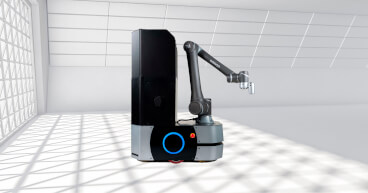 The unique cobot and mobile robot hybrid concept solution from OMRON
Read more