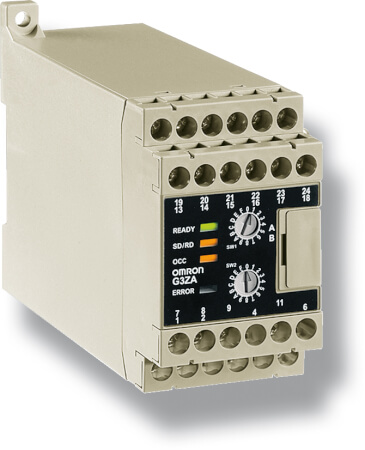 G3ZA
Multi-channel power controller for smarter SSR usage
The G3ZA receives manipulated variables generated by control loops or manual settings via a simple-to-wire RS-485. It regulates the heater power with high precision by driving up to eight standard SSRs. Moreover, the offset control reduces peak power in the supply net.
Multi-channel power controller
Controls up to eight standard solid state relays
Easy integration with PLC
Compact size
Available with heater alarms (four channels) or without (eight channels)
Specifications & ordering info
Specifications
Power supply voltage

Operating voltage range

Power consumption

Load power supply voltage

Load power supply voltage range

Manipulated variable input

Current transformer input

Trigger output

One voltage output for each channel, 12 VDC ±15%, max. load current: 21 mA
(with built-in short-circuit protection circuit)

Alarm output

NPN open collector, one output
Max. applicable voltage: 30 VDC
Max. load current: 50 mA
Residual voltage: 1.5 V max.
Leakage current: 0.4 mA max.

Indications

Ambient operating temperature

Ambient operating humidity

Storage temperature

Current indication accuracy

Insulation resistance

Dielectric strength

Vibration resistance

Vibration frequency: 10 to 55 Hz, acceleration: 50 m/s 2 in X, Y, and Z directions

Shock resistance

300 m/s 2 three times each in six directions along three axes

Weight

Degree of protection

Memory protection

Installation environment

Overvoltage category III, pollution degree 2 (according to IEC 60664-1)

Approved standards

UL508 (Listing), CSA22.2 No. 14
EN50178
EN61000-6-4 (EN55011: 1998, A1: 1999 Class A, Group 1)
EN61000-6-2: 2001

Size in mm (H×W×D)
Optimum cycle control
Optimum cycle control is performed by driving SSRs according to load power detection and trigger signals. (Zero-cross SSRs are used.)
How can we help you?
If you have a question or would like to ask for a quote, please contact us or send a request.
+ 45 43 44 00 11
Contact us
Kontakt mig G3ZA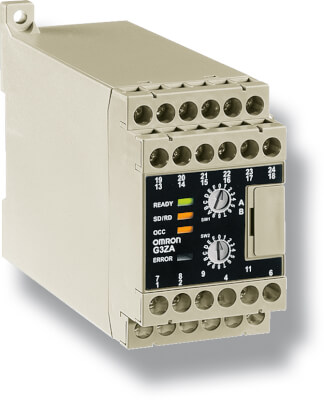 Tak for indsendelsen af din forespørgsel. Vi vil vende tilbage med svar så hurtigt som muligt.
Vi har desværre tekniske problemer. Din formular er ikke modtaget. Vi undskylder og beder dig om at prøve igen senere. Detaljer: [details]
Download
Request quotation
Request quotation
Tilbud på G3ZA
Med denne formular kan du bestille et tilbud på et eller flere af vores produkter. Venligst udfyld alle de felter der er markeret med *. Dine personlige oplysninger vil blive håndteret fortroligt.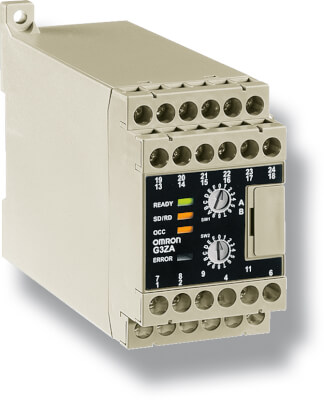 Tak for din forespørgsel. Vi vender tilbage med de ønskede oplysninger så hurtigt som muligt.
Vi har desværre tekniske problemer. Din formular er ikke modtaget. Vi undskylder og beder dig om at prøve igen senere. Detaljer: [details]
Download