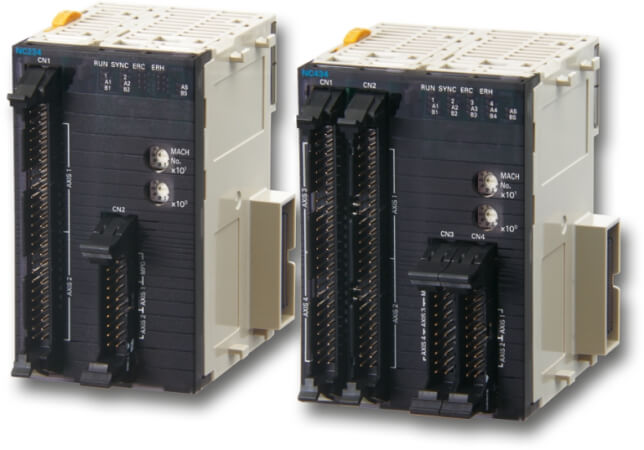 CJ1W-NC_4
2 or 4-axis point-to-point positioning controller with pulse train output and motion control unit functionality
The NC motion controllers support positioning control via pulse-train outputs. Positioning is performed using trapezoidal or S-curve acceleration and deceleration. Ideal for controlling simple positioning in stepper motors and servos with pulse-train input. When the CJ1W-NC__4 unit is used in a CJ2 CPU, it can perform also synchronous operation by use of electronic CAMs and other function blocks.
Position and speed control
Linear interpolation and feeder control function
Electronic CAM profiles and axes synchronisation
Positioning of 500 points done from memory
Programming languages: ladder, function blocks
Specifications & ordering info
Ordering information
Position control unit
Servo drive cables
Note: Refer to selected servo systems section for cable and servo relay units information.
Computer software
How can we help you?
If you have a question or would like to ask for a quote, please contact us or send a request.
+ 45 43 44 00 11
Contact us
Kontakt mig CJ1W-NC_4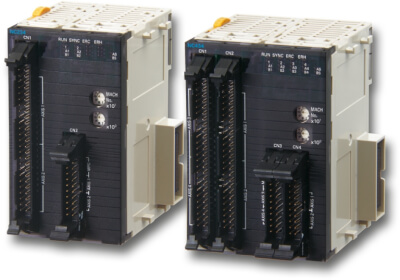 Tak for indsendelsen af din forespørgsel. Vi vil vende tilbage med svar så hurtigt som muligt.
Vi har desværre tekniske problemer. Din formular er ikke modtaget. Vi undskylder og beder dig om at prøve igen senere. Detaljer: [details]
Download
Request quotation
Request quotation
Tilbud på CJ1W-NC_4
Med denne formular kan du bestille et tilbud på et eller flere af vores produkter. Venligst udfyld alle de felter der er markeret med *. Dine personlige oplysninger vil blive håndteret fortroligt.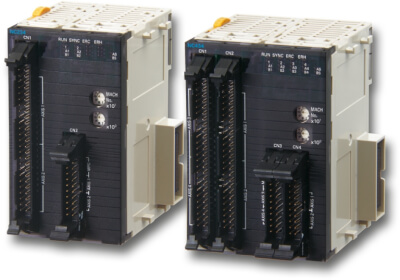 Tak for din forespørgsel. Vi vender tilbage med de ønskede oplysninger så hurtigt som muligt.
Vi har desværre tekniske problemer. Din formular er ikke modtaget. Vi undskylder og beder dig om at prøve igen senere. Detaljer: [details]
Download